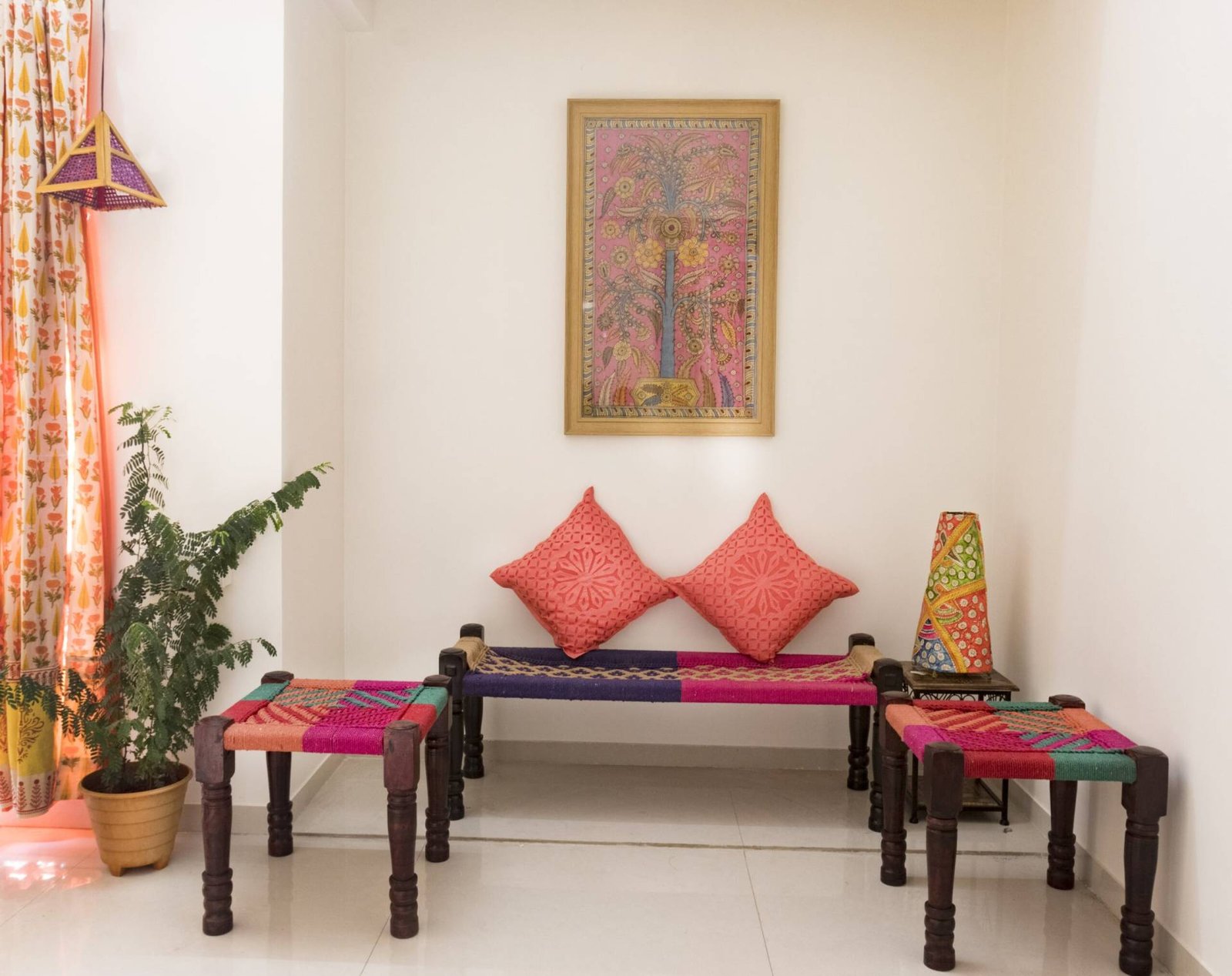 BEDROOM - TRADITIONAL BENCHES-min
Tisser's Home Decor space is designed and curated by rural women artisans across India.
All the products are hand-crafted specially for your home. It is the amalgamation of art and innovation. A wide range of products gives your home a sober, rich, and elegant look. 
Transform your home with Tisser's and made home décor products to support the artisanal hands and revive the handicrafts business.
Be it curtains, cushion covers, wall paintings, etc. Tisser has made all the products with finesse attending to every minute detail. Every product is made with pure love & care.
Sofa, Table, Chairs, Dining Table, Small Artifacts, Paintings and more
Unique decor pieces for every corner of your home.
Traditional benches, Leather Lamp Shades, Wall Paintings and more
Almari, Book Shelfs, Paintings, Ceramic Artifacts and more
Wall art, Home Furnishing and decor to give touch of Indianess
 Coffee Table, Terrocotta Flower Bottle, Ceramic Coasters and more
Handpainted by professional artists
Bedsheets, Cushion Covers, Runners, Dohars and more